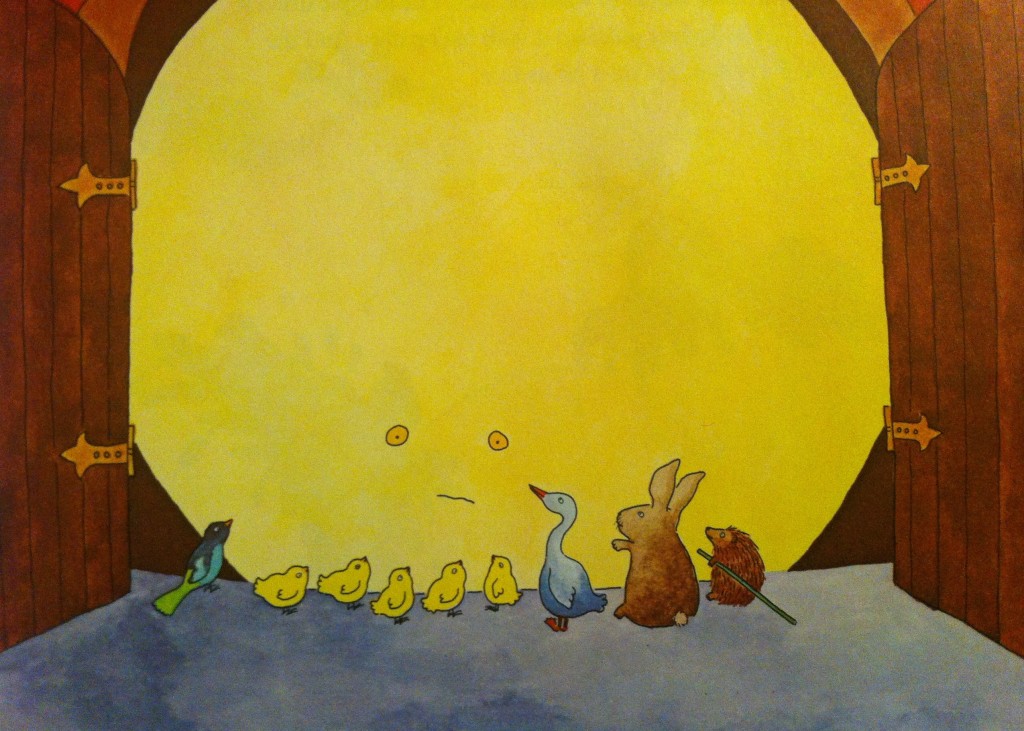 I'm not quite certain how or why the memory of this book came to mind over the past weeks, but I am most pleased that it has. During a recent Twitter conversation, I was asked for children's book suggestions and it again entered my mind. I do know that the memory came only as a hazy recollection of the cover image. I had to reach out to mom, dad, and my siblings in order to dig up the title. So thankful we recalled it!
I ordered a used copy on Amazon, which arrived early this week. Adapted from a Slovenian folk tale, the story has beauty, simplicity, and deep lessons for life. One evening, Aelah asked that I read it three times straight. I hope she continues to enjoy it just as much as I did and still do. And, I hope you, too, appreciate this reading of How the Sun Was Brought Back to the Sky by Mirra Ginsburg.
Have you read this book before? I'd love to hear your memories. Also, it'd be great to track down the Slovenian folk tale from which it was adapted, but I have been unable to do so, as of yet. If you know or happen upon it, please share.