When the disciples returned to Jerusalem, devoting themselves to prayer, awaiting the coming of the promised Helper, I wonder if they knew what change would be unleashed in their midst. Prayer is revolutionary.
Revolutionary
of the nature of a sudden, complete, or marked change
radically new or innovative; beyond established procedure, principles
Those common men and women waited, for days, with little more than a promise in their pocket. They had witnessed the Resurrected One. They'd stood in wonder at the ascension. And, knowing Jesus to be good to His word, they gathered and prayed. Little detail is given to the content of their prayers. I suppose they prayed for patience in the waiting, preparation for the commission with which they were privileged, wisdom in stewarding the flock, and other such things. And, I am quite certain they prayed for the return of His presence, His Spirit. To be with only a memory and the promise for that short time … they must have ached with hope. They prayed. They waited. God was soon to move in a mighty way.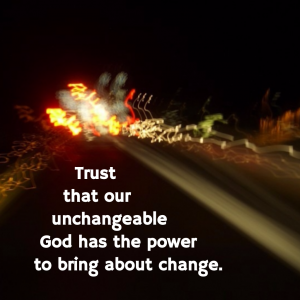 And then, by the affecting of their prayers and from the provenance of God's eternal will, the Holy Spirit came to light upon the apostles — the sent ones — and in that moment, God incarnated Himself anew. The Spirit that moved Jesus had been commissioned to move all mankind. If it's a revolution you seek, look no further than this moment. God was igniting a new fire. He was sparking a movement that would blaze through the ages.
Jesus proclaimed it … the fields were ready for a harvest. Pentecost — God's incarnating Himself in us — came on the day of the Jewish Feast of Weeks (or Feast of Harvest). This was a day of giving thanks to God through the offering of the harvest crop. The feast was also tied to the giving of the Law to Moses on Mount Sinai. Now, with the Kingdom come, God was re-framing the story of His people. A new harvest awaited the workers and a new law governed man. In the sending of the 72, we hear Jesus commanding us.
The harvest is plentiful, but the laborers are few. Therefore pray earnestly to the Lord of the harvest to send out laborers into His harvest. Go …
And upon their return:
He said to them, "What is written in the Law? How do you read it?" And He answered, "You shall love the Lord your God with all your heart and with all your soul and with all your strength and with all your mind, and your neighbor as yourself." And He said to him, "You have answered correctly; do this, and you will live."
In that first verse, we see the imperative, "Pray." We often stop short at that verse. Listen to what Jesus says next, to those He has already sent — "Go." Then, upon their return, after having told them to greet no one on the road, He reminds them of the new law through the telling of a parable — The Good Samaritan. Though speaking in response to the testing of a lawyer, he hints at a question to the 72 … "In your praying, in your going, did you remember to love? Did you let that law govern you?"
Pray. Go. All for Love. All for Jesus.
The apostles' prayers and obedience unleashed a revolution of Truth. We, 2000 years later, can join in the ranks of this same revolution. Jesus says simply, "Pray. Go. Love." All the while, trust that our unchangeable God has the power to bring about change. He fulfills His promises. This world, which we've turned upside-down needs setting right and He rejoices in the revolutionary acts that will see it so.
Prayer is revolutionary.
If you've not known change, you've not known prayer. Are you set for a revolution in your life? Are you set for a revolution in the church? Are you set for a revolution on Earth? Pray. Wait for the Spirit. Go. Love. God wants to enlist you in His revolutionary movement of re-creating for His glory. Join the early apostles and let the Helper invade your space and turn you toward a new thing. Then will the stage be set for change … powerful change … a revolution, even.
Reflect On
Luke 10
Acts 2 
Praise God
 that He moves with power!
Offer Thanks
 for the ways in which He has revolutionized your life.
Confess
any unwillingness to take up the cause of Christ Jesus.
Ask God
 to enlist you as an agent of change.
Comment:
What is your story of revolution at the hands of God's Truth?
Where do you see the need for a fresh revolution? 
Other posts in this Prayer series:
Now This Is Prayer • Difficult Prayer • Dangerous Prayer • Wild Prayer • Inquisitional Prayer • The Sin of Prayerlessness