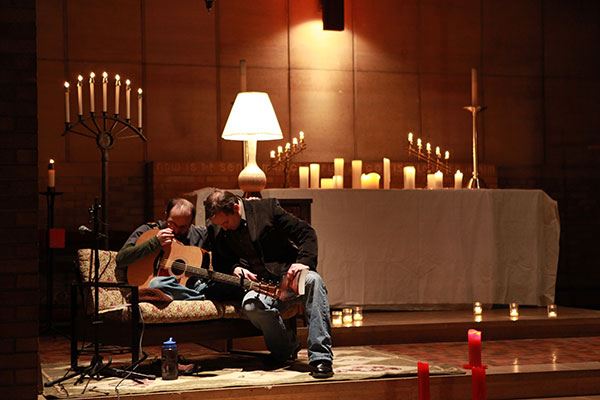 Years i have walked with Jesus. i ought to know this one thing … when we simply open our eyes, there is Jesus; when we attune our ears, there is sounding the voice of God; and, when we still our souls, we are prone to know the One with such a glorious name – I AM. And yet, too often, i occupy the way with petty thoughts and prattle. Such is the way of many, i am certain.
i was recently called upon to assist in facilitating a few gatherings devoted to intentional and focused prayer. What pleasure to know that through such times of calling, God wants, among other things, to reveal some small truth. And reveal, He did.
Prayer.
What does this mean? Is it not simply to engage with this One with whom i walk? And yet, i have long failed to invest in this divinely ordained relationship. i have longed failed to pray. Humbled before the altar, and called to guide God's children in worship and prayer, He voiced new thoughts to my mind. Prayer is so much more than somber and serene. Prayer is difficult. Prayer is dangerous and wild. It is inquisition and revolution.
Consider this … when did prayer last lay you out, issue a heaven-sent challenge, or leave you with nothing but questions to be answered? God is revealing and it is now for us to realize.
Other posts in this Prayer series:
• Difficult Prayer • Dangerous Prayer • Wild Prayer • Inquisitional Prayer • Revolutionary Prayer • The Sin of Prayerlessness